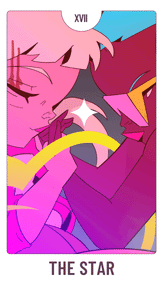 THE STAR Studio Killers Tarot Card Wallpaper
Tax included. Shipping calculated at checkout.
Studio Killers, The Star Tarot Card

The Star brings renewed faith, hope and a knowing that the universe has your back! Anything is possible, your dreams will manifest, trust and remember the Star that you are! Be inspired and dream big! 

Tarot Wallpaper a gift to you from Studio Killers. 
Immediate download.