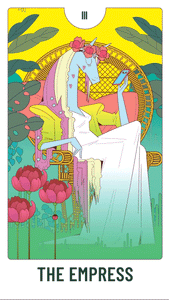 THE EMPRESS Studio Killers Tarot Card Wallpaper
Tax included. Shipping calculated at checkout.
Studio Killers, The Empress Tarot Card

Sparkle Punch welcomes the birth of something new. Ground your energy, breathe the the magic of life in with each breath and see the abundance of magnificent new beginnings flow to you with love and gratitude. 

Tarot Wallpaper a gift to you from Studio Killers. 
Immediate download.